Now Welcoming New Members
Welcome to the Sheffield Shamblers Walking Group
Do you enjoy walking but want to do this at a leisurely pace? Fed up with walking groups that want to beat the clock over the distance of the walk? Or maybe you are new to walking and fear that you won't be able to keep up with experienced walkers? Then come and join the SHEFFIELD SHAMBLERS WALKING GROUP!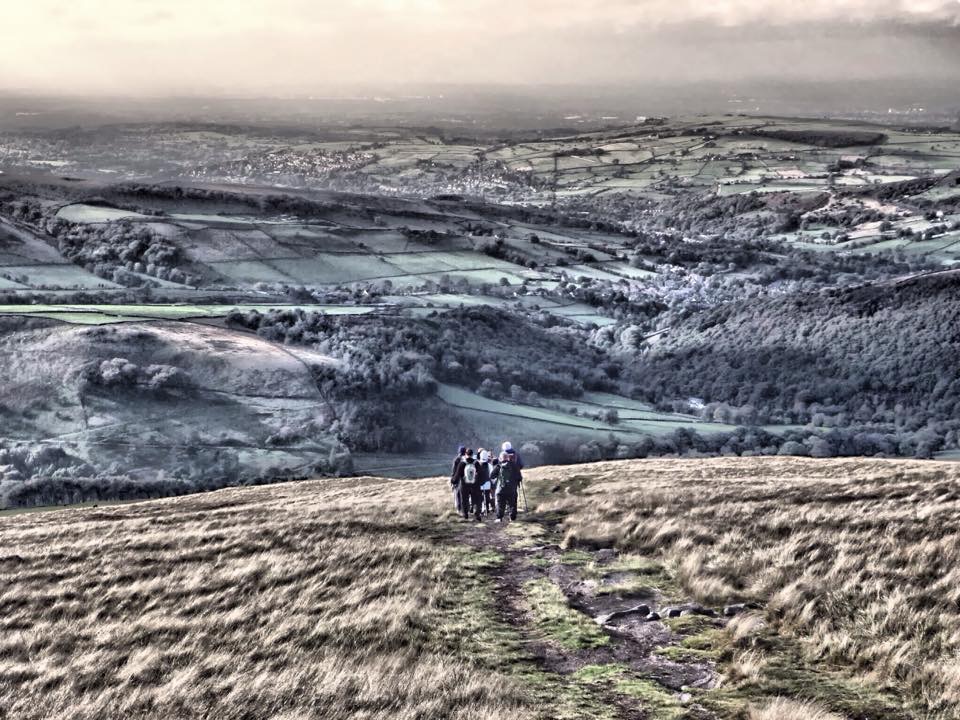 Who are we?
Friendly, relaxed, sociable, walking group
Members are mostly based in Sheffield and Rotherham
Wide range of walks around Sheffield and the Peak District
A one-off £5.00 registration fee is charged when you join
Our Walks
Care and wellbeing of our members is paramount, we believe no one should feel under pressure and out of their comfort zone, all our walk leaders have a caring attitude and understand that we are not all of equal fitness.

We take regular stops to appreciate and enjoy the views on offer, at the same time it gives us all the chance to recuperate and a chance to speak with other members.

New walk leaders are always welcome, all we ask is that they follow and agree to our ethos.

We are a group of people who enjoy walking with others and understand its not just about keeping fit, its also about social interaction and getting out in the fresh air.

If you are looking for Walks that are a fast pace run with dictatorship wanting to beat the clock then we are not the group for you.


Where we walk
Weekend walks are mostly around South Yorkshire and the Peak District, which have some of the most attractive villages and countryside in England. We sometimes venture into Nottinghamshire or further afield to the coast.
Evening walks usually take place within the boundaries of Sheffield itself.
By walking with the Shamblers you will get to know your local area better, meet new people and get fit all at the same time.
Getting In Touch
The first step to joining a walk is to contact us
by
Find a Walk 
You can find a list of walks on the walks page. Please let us know if you are going to join us.
Latest Information:
The Shamblers is a privately run walking club based in Sheffield